How to apply for a course
---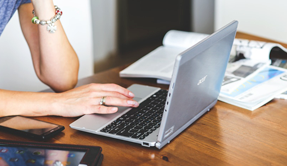 Apply early
Please note that courses at most Vipassana Meditation Centres are full months in advance. We encourage you to apply on the day the course opens for applications.
Read the Introduction to the Technique so you are familiar with the practice before you arrive.
Read the Code of Discipline page carefully, as you will be required to follow it during your course.
Review the Upcoming Course List and choose a course that is suitable for your schedule. Please note that you are expected to arrive between 3pm to 5pm on the day the course begins and you are expected to stay until the course is completed, which is approximately 8am on the last day of the course.
Once you have submitted your application, you will receive an email confirming your application has been received. Please note that this first email is not a notice of acceptance to the course.
Await notification of whether you have been accepted for the course. All correspondence will be through email if you give an email address in your application. Due to the large volume of applications, it may take up to two weeks before receiving notification.
Once you are accepted into the course you will receive an email asking you to confirm your attendance. Please make sure to confirm promptly to reserve your space. If we do not receive your confirmation, your spot will be given to a student on the waitlist.